St Louis Document Scanning Services
If your company is looking to go paperless, St. Louis Paper Shredding can help you utilize document scanning to convert files into electronic records. There are many advantages in using a digital document system to organize your files.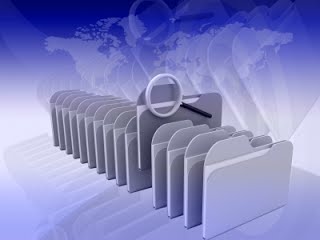 Not only document much easier to find, but they're also easier to control, from eliminating multiple hard-copy versions to increased security by limiting access. Every company record has an expiration date—an electronic document management software package will instantly eliminate outdated records.
St Louis Paper Shredding makes the conversion project simple. Our contractor's high-speed scanning services can help you organize your files before scanning and indexing them. There's no easier way to go paperless. Give us a call at (636) 238-3848 to get started.
Steps in St. Louis Paper Shredding's Document Scanning Process
Step 1: The first step is to determine what and how you want to scan your files. Document scanning can be a big part of your document retention policy. Make sure you know what files you want to keep, which files can be discarded and shredded, and how long you have to or want to keep each type of document.
Step 2: The more organized you are, the easier it will be to make the jump to a paperless office. Remove all documents that you don't need and have them shredded. All files need to be organized and categorized to make indexing in an electronic document easier. There's no need to scan documents that are useless, old, or past their appropriate retention time.
Step 3: Once you're organized, the next step is to figure out which documents you're going to access frequently or forms and paperwork that you use on a regular basis. The costs of document scanning increase the more often the document is accessed and shared. Figuring out which files you need often will help minimize up-front costs and eliminate unnecessary paperwork.
Step 4: Finally, it's time to scan. Our St Louis contractors offer secure scanning services to make scanning and indexing easy. The best bet is to pick a day that you're going to convert to paperless and all useful and pertinent documents will be scanned from that point forward. You can backfill other important files once the initial process is complete.
Get Free No-Hassle Quotes on Document Scanning in St. Louis, MO Today!
St. Louis Paper Shredding provides secure, reliable, high-quality document scanning options to help you migrate to a paperless office. For a free, no obligation quote on your project, fill out the form to the left or give us a call at (636) 238-3848.