What Should I Shred in St Louis?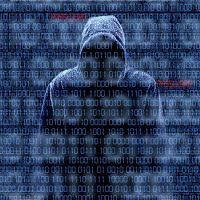 St Louis Paper Shedding offers several options to ensure that your sensitive documents are easily and effectively shredded without having to disrupt your business day. Our ultimate goal is to save your St Louis business time, money, and man-hours. With mobile shredding or offsite shredding, you get a cost-effective option for managing storage space, employees, and your documents.
Why take a chance? Shred it.
Every Missouri business has files and documents that need to be secured and shredded properly once they reach their appropriate maximum retention times. Here's a list of some of the items you might have at your business that need to be destroyed properly:
Employee-related Information
Outdated medical records
Payroll documents
Personnel issues (performance appraisals, disciplinary reports).
Documents containing employee addresses and personal information
Training manuals
Legal Documents and Documentation
Expired Contracts and Legal Documents
Legal correspondence
Insurance Agency Records
Accounting
Internal accounting reports
Unused Checks
Bank Statements
Budgets
Customer lists
Credit Card Statements and Receipts
A/R and A/P printouts
Operations Information
Corporate records
Supplier Lists
Purchase Orders
Procurement Requests
Proprietary Data
Sales/Marketing Materials
Prospect lists
Customer lists
Drafts of sales strategies
These are just a few of the items in your office that can be used against you, so it is important to implement a document destruction plan today to ensure that your information is completely destroyed. You want to do this so that it is not leaked to your competitors or identity thieves.
Get FREE Quotes On Document Shredding Services in St. Louis today!
If you need mobile shredding, offsite shredding, or hard drive shredding anywhere in the St. Louis Paper Shredding can help. Fill out the form to the left or give us a call at (636) 238-3848 for free quotes on having a shredding company come to your location and pick up or shred your documents onsite today!